GALLERY / 2 place side by side Snowmobile Trailers Hybrid type with Ramp on back.
Winter is coming, now is the time to look at our snowmobile trailers!
ALCOM HYBRID MODEL HYB101X12
101" wide by 12 ft long Hybrid Snowmobile Trailer
**"UPGRADED" to GALVANIZED AXLE from painted axle for MUCH Longer lifespan. Single 3K Idler Axle –
Features: The units we have in stock have some UPGRADES on them to make them last longer and for ease of use.
See where we mention " UPGRADED"
5/8′ Water Resistant Decking .
62″ Rear Opening height (64″ Interior Height)
Rear Ramp w/ Spring Assist
5′ Wide Front Access Door . .
Side Louver Vents
12″ E-Rated Tires on steel rims, aluminum rims available at extra cost. . . .
"UPGRADED" to Screw-less Exterior panels .030 Smooth Sides
12″ Plywood Kick-plate at bottom of walls inside.
Stronger Wishbone-Style Tongue
Full Length Slide Track with 2 Ski Tie Down Bars
LED Exterior Lighting
Swing away tongue Jack with Wheel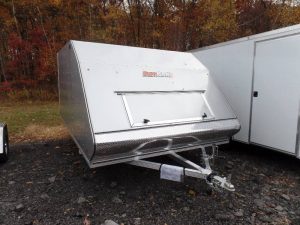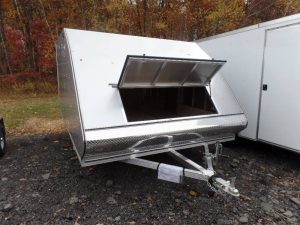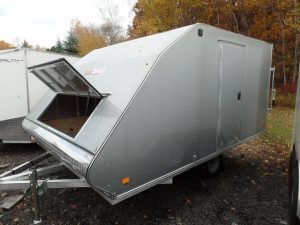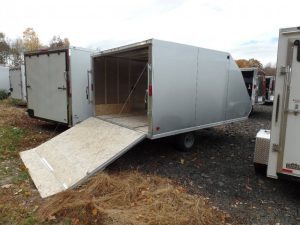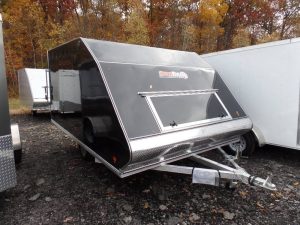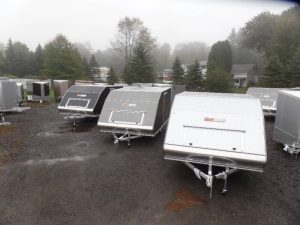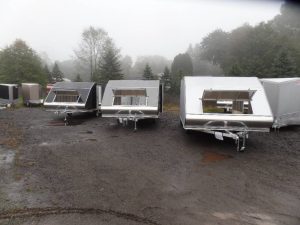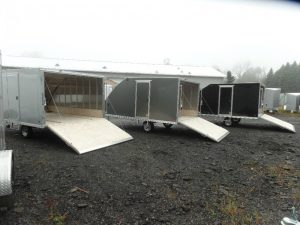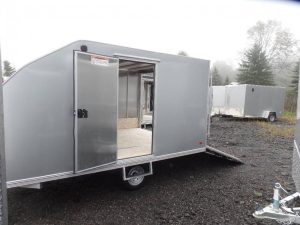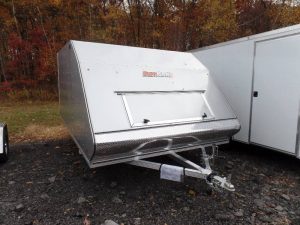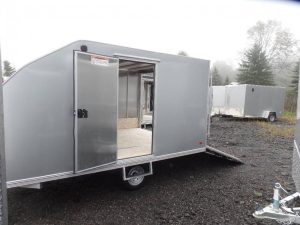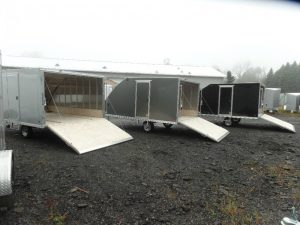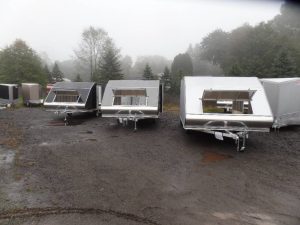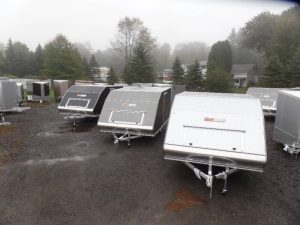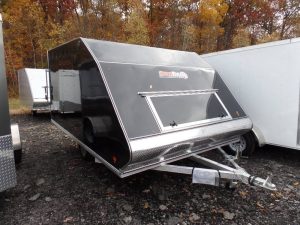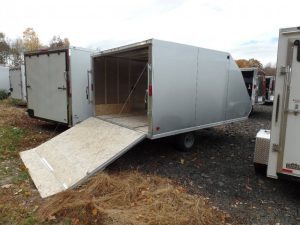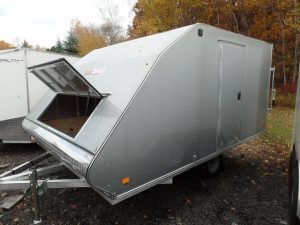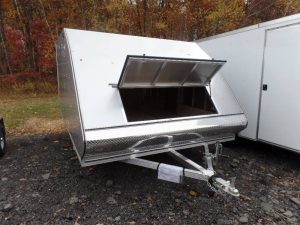 1 – 12 volt Interior Dome Light
Exterior Colors available in stock : BLACK , Gray, Silver
"UPGRADED" Extra Side Entry Door, 26″ x 58″ Side Access Door WI
Paddle Handle and Piano Hinge, "UPGRADED" from zinc cam bars to stainless steel.
Location: DRIVERS SIDE CENTERED ( can be used to access sleds to refuel )
We are ready for winter! 4 of these units in stock, call for pricing. 973-347-3472
. .