7X14 Heavy Duty DUMP Trailer. our strongest lifting trailer.
Heavy Duty Dump Trailer,  83" wide by 14 ft. long, 2 ft high sides.
STRONGEST Push off the bottom, straight up push off the bottom Telescopic Cylinder.
Thick Steel 1/4"  ( 7 gauge floor and doors. )  / 10  gauge ( 1/8" steel  side walls and fenders. )
14,000 lb. GVWR ,  2- 7,000 lb. axles.  Slipper Spring Suspension, 4 wheel electric brakes.
Heavy Duty Ramps with Grip ladder rungs.  6 ft long ramps.
Drop Leg Rear Stabilizer Jacks for safer loading.
Steel Battery / Pump Box , with 12 volt Deep Cycle Battery, 120 Volt Battery Charger ! 12 volt charge line to tow vehicle.
Rear Doors open as Double Rear doors, or as a Spreader Gate
10 Stake Pockets on sides.
Spare Tire Mount ( spare tire optional ) .
Under Frame Storage Tray.
12 volt sealed wire harness.
Rubber shock Mounted LED marker and taillights.  
Tongue jack 7,000 lb drop leg jack.
Coupler is bolt on height adjustable.  2 /5/16 ball or pintle ring.
2"X6" by 1/4" thick main frame, 3" X 1/4" channel cross members. 
Tarp and Roller included.
Watch Dog Trailer Brand , manufactured in Indiana USA with USA Steel.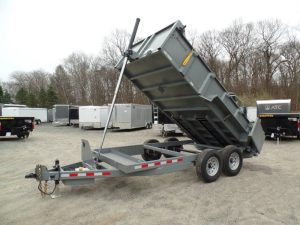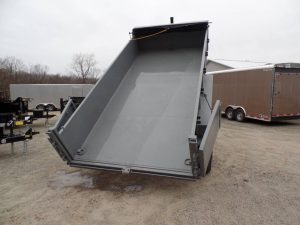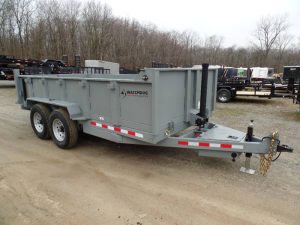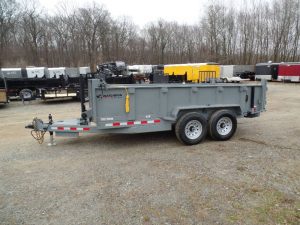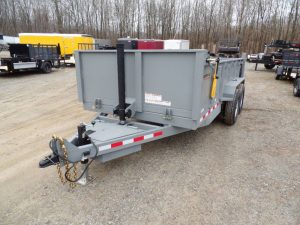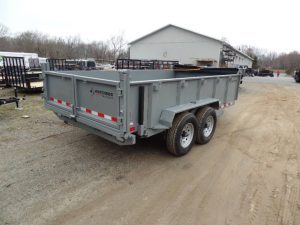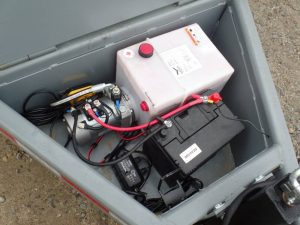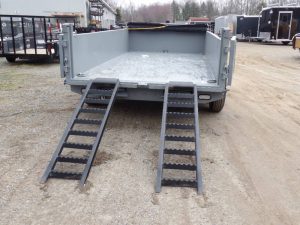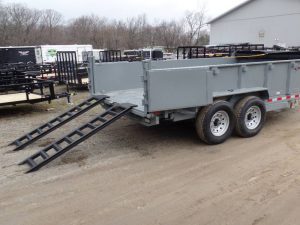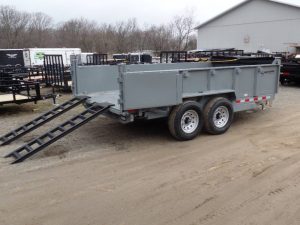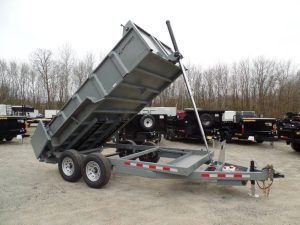 IN Stock as of 4-18-22  Our ID Number 654103  in Gray , price this unit only $12,995.00