GALLERY / Open Car Trailer, ATC All Aluminum Frame, Aluminum Floor.
ATC Aluminum Trailer Company, HAS DISCONTINUED THIS TRAILER.  Shame, it was the nicest open car trailer ever. Very clever drop down tray to store 3 ramps under the rear.
ATC is no longer manufacturing Open Trailers, only enclosed trailers. We have other brands to choose from, please call for information on other brands we have available. We also install optional stone shields, storage boxes, electric winches,extra tie down systems and more in our 10 bay service and customization shop.
,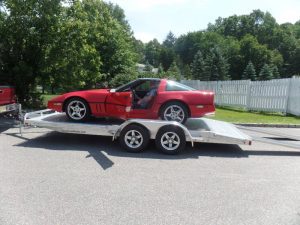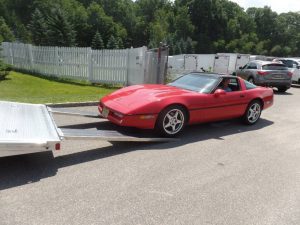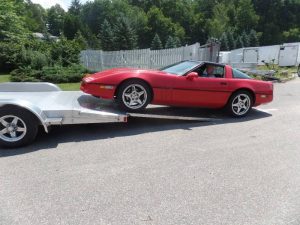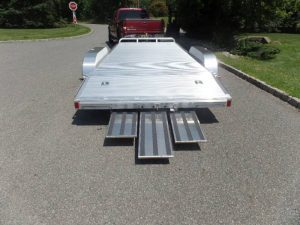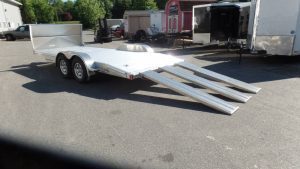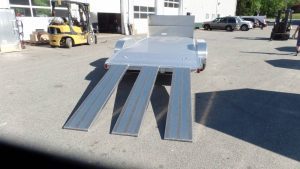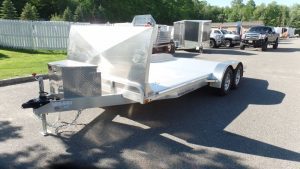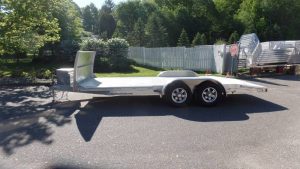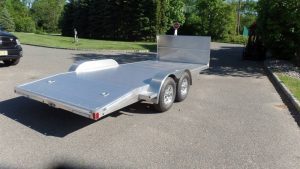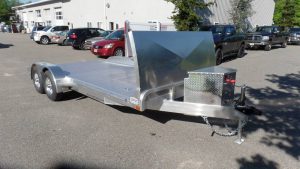 storage box, spare tire, tire rack available, tongue storage box, electric winch, tie down straps, tie down e track or extra d rings ALL EXTRA items we can add here. This trailer available in 16 ft, 18ft, and 20 ft lengths, and 7,000lb or 9,990 lb GVWR models. Call to discuss your needs, and check current inventory, and pricing.