Custom Enclosed Trailer 7X20 ALUMINUM Frame, Loaded with Options. Pre-Owned ID#001790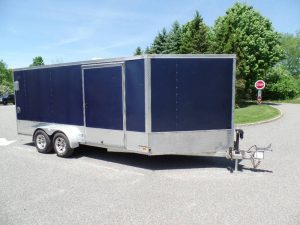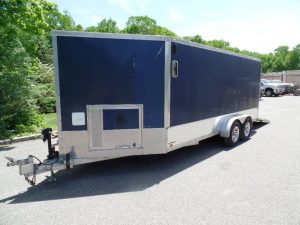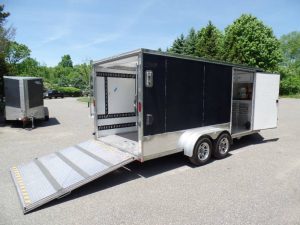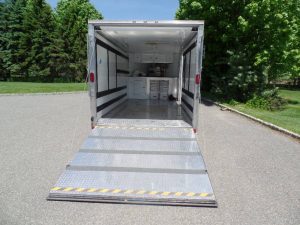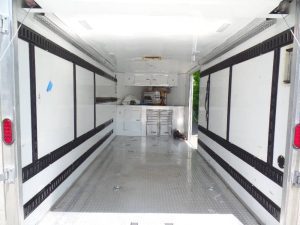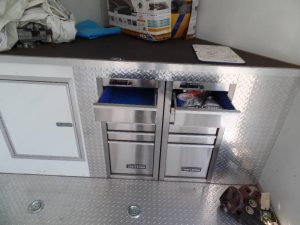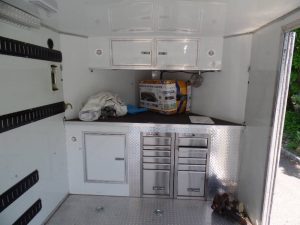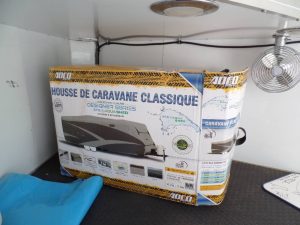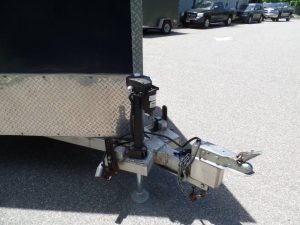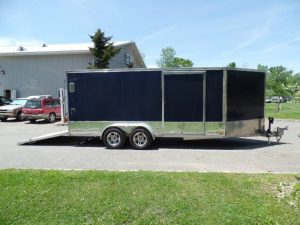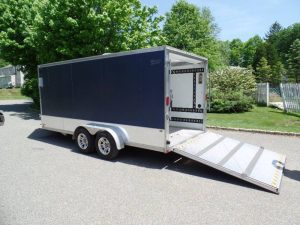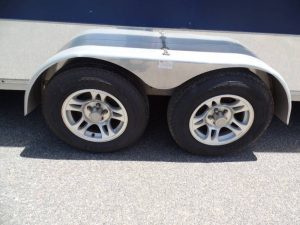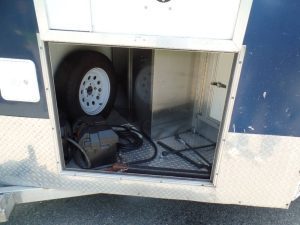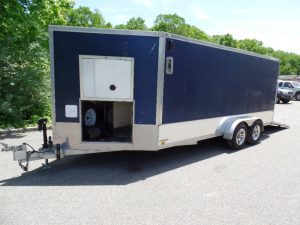 7' X 20 'ENCLOSED TRAILER  ALL ALUMINUM FRAME, TORFLEX AXLES
EXCELLENT CONDITION./ LOADED WITH OPTIONS !
IMPECCABLY MAINTAINED, Serviced Every Year.
Tires Replaced 2020 , have 90% tread on them, very low use trailer.
Tires ST205/75R15 Radial Tires new 2020 on Aluminum Rims.
7,000 lb. GVWR / 2- 3,500 lb. Torflex Axles.
Was Used to carry model airplanes, light load.
Rance Aluminum Brand / Lightening Model LTNG720TA2
Interior 15 5t. 9" from rear door up to cabinets.
4 1/2 ft. V nose.
Interior Height 6 ft. 4"
Rear Ramp with Spring Assist,   6 ft. 1" tall opening, by 75" wide.
Finished Interior:
Aluminum Diamond-plate Floor
5- 5,000 lb recessed D rings in floor.
5- 2,000 lb. surface mounted D rings on floor.
White Aluminum Walls and Ceiling
4.5 ft. V nose with Cabinets, and storage compartment
2 door Upper Cabinet, with lights under. 12 volt fan under upper cabinet.
Lower Cabinet, single door, and 2 – 6 drawer Craftsman Tool Cabinets.
7- 3" X 10" Super Bright LED Interior Lights 12 volt – with 2  on board batteries
90 ft. of E Track on walls for flexibility in tying down, or hanging up.
30 Amp Electrical Input, with outlet at counter.outlet rear curbside, 1 inside front compartment.
Exterior GFI Outlet just behind side door.
1- Pair, Salem type side wall vents / open – close.
1 – Pair scoop type side wall vents
1- Roof Vent with Max-Air Cover.
LED Marker, and Taillights
Electric Jack 12 volt, runs off on board batteries.
Aluminum Fenders, 16" high Bright Aluminum Side Skirts.
30" H X 36" wide vented Generator Door access to lower front compartment.
48" curb side entry door with RV Latch.
Exterior Blue , with Bright Aluminum Skirting.
Aluminum Diamond- Plate Stone-Guard
Brackets on Tongue for Equalizer Brand Weight Distribution / anti sway hitch ( $750 Hitch included. )
Spare Tire included.
Trailer Cover Included.
Truly a Special Custom Built Trailer. Replacement cost now over $25,000.00
Sale Price = $12,500.00