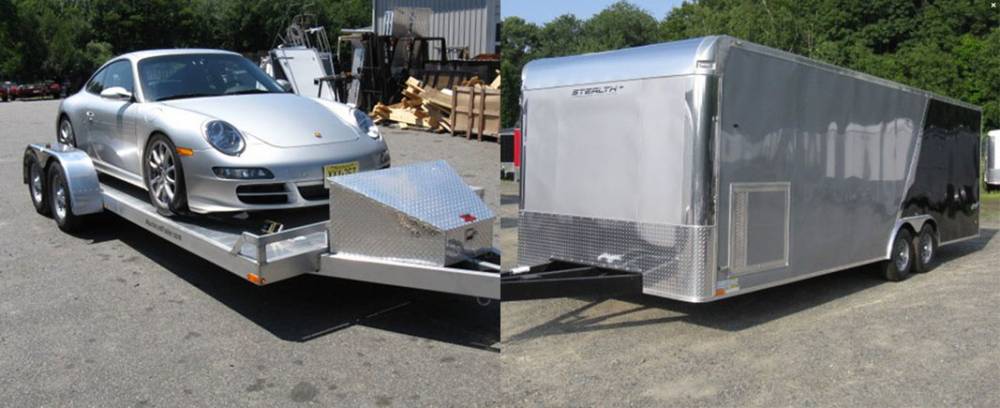 Trailer Rentals with Performance Trailers
Owning a trailer is often the best option for people. With all the attractive ownership advantages, you might wonder why people would ever rent a trailer. There are times when renting a trailer does make sense. You have to take in the pros and cons of buying trailers vs. renting trailers to finally arrive at the right decision. Thankfully, Performance Trailers offers both options!
New Jersey driver's license is required to rent a trailer from Performance Trailers Inc. Call us today for availability and reservations on our trailer rentals. All rentals are subject to a $20 hook-up fee which includes:
Proper mounting
Wiring adapter
Temporary license plate
Please note: If the wiring in your tow vehicle does not work or isn't compatible, you may be subject to extra hook-up charges.
Additional Rental Options
If you need tie down straps we have them available for purchase. Or if your tow vehicle needs a hitch, ball or wiring, these services can be provided at an additional charge.
Know Our Rental Policies
Current tow vehicle insurance card and registration required. Renter accepts full financial responsibility for ANY or ALL liability, theft, or damage to the rented property (trailer) while in renter's possession.
This operation has always provided the most professional service to us. We've been customers for over 11 years. The owner is always very fair and extremely helpful whenever we rent from them. Can not say enough good things about them.