8.5X20+3ft.V nose Aluminum Enclosed Car Trailer with Big Escape Door removable fender!
Cargo Pro / Stealth Model C85X20+3V-SCH-IF Elite Escape Door with Removable Fender Kit
• All Aluminum Construction only 2,000 lbs. empty weight
-Axles: 2- 3.5K Braked Torsion Ride Axles
GVW Rating is 7,000 lb.
Tires. ST205/75R15 on 5 bolt Aluminum Rims
Integrated Frame Design
White Vinyl Faced Luan Wells
"Front Style: 3 ft. V nose with Trim.
•2″x 5″ Aluminum Box tube Main Frame
Integrated Frame
Cove Trim
16″ 0/C Floor Ramp; Ramp; Walls, Roof
(2) Dome Light with /Switch
•16″ OC Wall Studs
•Exterior LED Lighting
.030 Smooth Aluminum Interior Fenders
•Plastic Salem Vents
•Screw-less.030 Bonded Sides
•(4)HD 5000 # Recessed D-Rings
• One Piece Aluminum Roof
• Beavertail Construction *
•Rear Ramp Door with Aluminum Cam Bars
•32″ X 76″ Side Door with RV Latch and Piano Hinge
•24" high Stone guard
"2 5/16" Coupler /Safety Chains
•5000lb Center Jack w/Foot
4-Year Limited Warranty
Silver Exterior Our ID #123743 this unit only $17,995.00
email sales@traileroutlet.com or call 973-347-3472 to check availability and pricing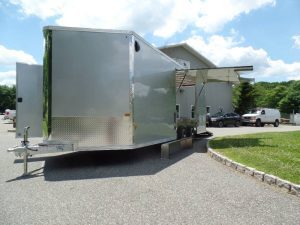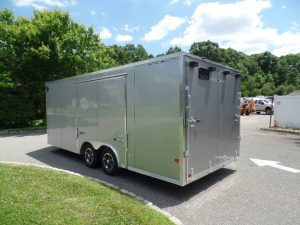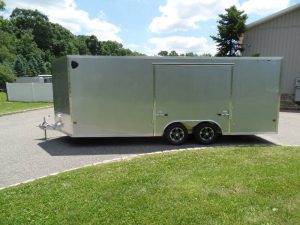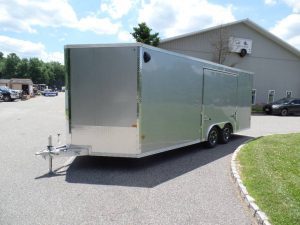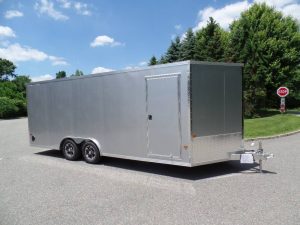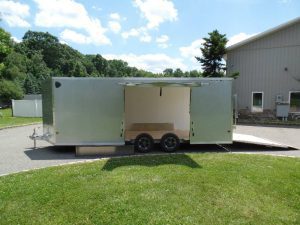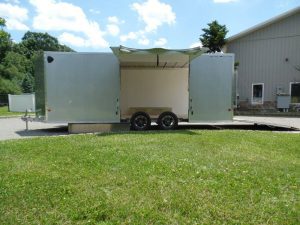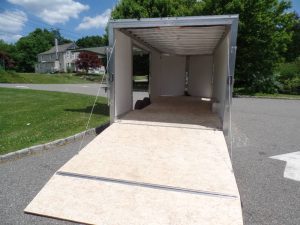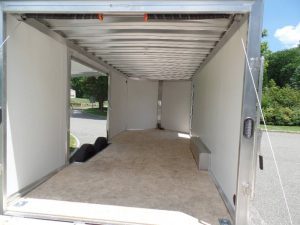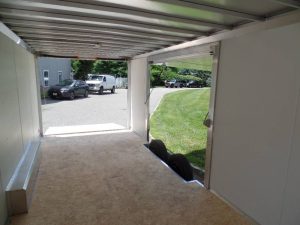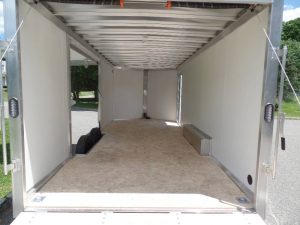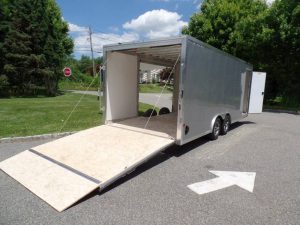 .