Value, Convenience, and Support
Performance Trailers and Trailer Outlet can sell you just the trailer, or provide an integrated, custom, and complete transport solution. In addition, we offer on-going support which creates real value!
Ultimately, what you receive from us is ease of use, greater efficiency, easier maintenance, less downtime, and higher resale value. This all adds up to greater satisfaction and investment protection. Embracing these standards has brought us many loyal, repeat customers and referrals.
Over 40 Brands
Nobody Does What We Do!
Huge Parts Inventory
10 Bay Service Facility
Hitches, Brake Controls
Tie Down and Storage Systems
6 ½ Acres of Trailers
More than 300 Trailers in Stock
Value – We offer the best value on a large and diverse selection of trailers – the best price for the best product that suits your needs. Although we sell economy and basic model trailers, our greatest advantage is our very own manufacturing and customizing capabilities. We have designed a patent pending system of adjustable shelving, tool holders, and other organizational accessories. We have the ability to devise customized solutions to solve customers' unique materials transport and storage logistics requirements.
Convenience – We make your purchase easy and convenient. We offer trailer selection, customization, arranging financing, installation of tow hitches with proper ratings, installation of tow vehicle wiring, electronic brake controls, and issuance of N.J.D.M.V. temporary tags so you can take your trailer home legally.
Support – Professional advice, before, during, and after the sale. We help you choose the right trailer and we add standard and custom storage, restraints, and loading devices. We provide financing, N.J.D.M.V. temporary tags, repairs, maintenance, insurance estimates, collision repair, and factory authorized warranty service. Our most important task is to understand our customers needs, and to explain a solution. If nothing else , once you have visited us, you will know a lot more about trailers.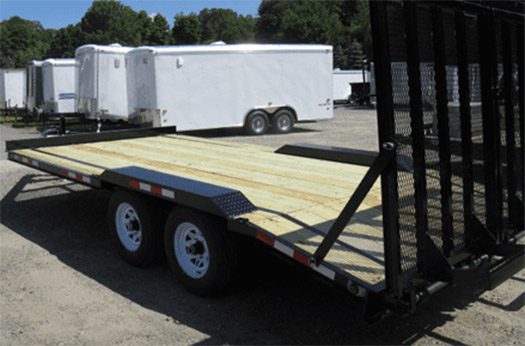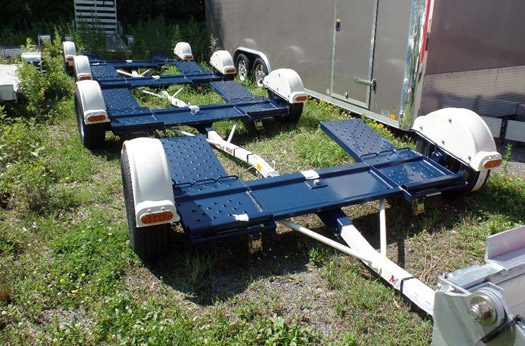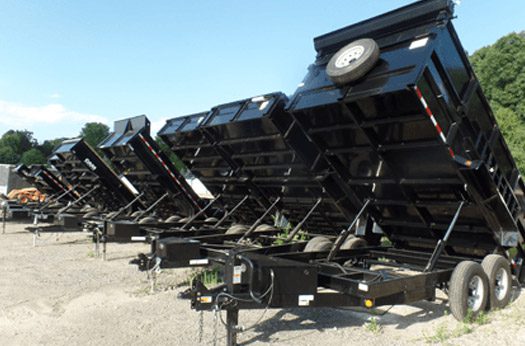 A Little Bit About Us…
Performance Trailers Inc. was officially incorporated in 1990 by Glenn Ehrgott and Wayne Ehrgott. Originally a part-time business selling one brand of open utility trailers, our business has grown to include more types of trailers than we could have imagined. Over the years we learned not one single trailer fits all needs. Trailers are a tool, and as such require the correct specifications for the job. That is how we and our employees service our customers. Whether it is a purchase, a repair, custom fabrication or modification, we try to understand your needs and match the solution to your requirements. We will ask what type of tow vehicle you will be using, what type of equipment, "tools" or "toys" you want to bring along, and we will do our best to inform you of the many options we have to offer.
With Over 25 Years in the Trailer Business
We have acquired 4 US Patents, and have others pending. In addition, we have designed and had manufacturers implement many ideas that have changed the trailer industry. While many people get up each day and do the same thing, we are passionate about finding better solutions, whether those we develop ourselves, or new products and ideas we are aware of by being immersed in the trailer industry.